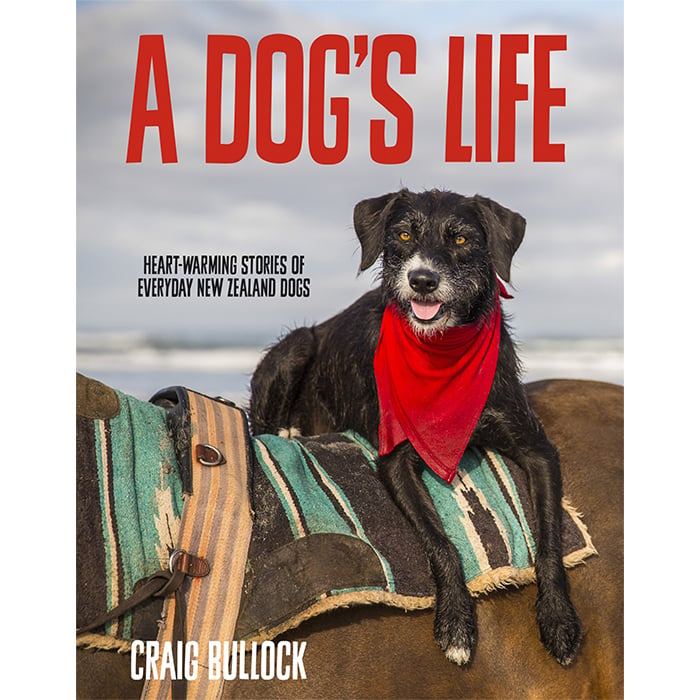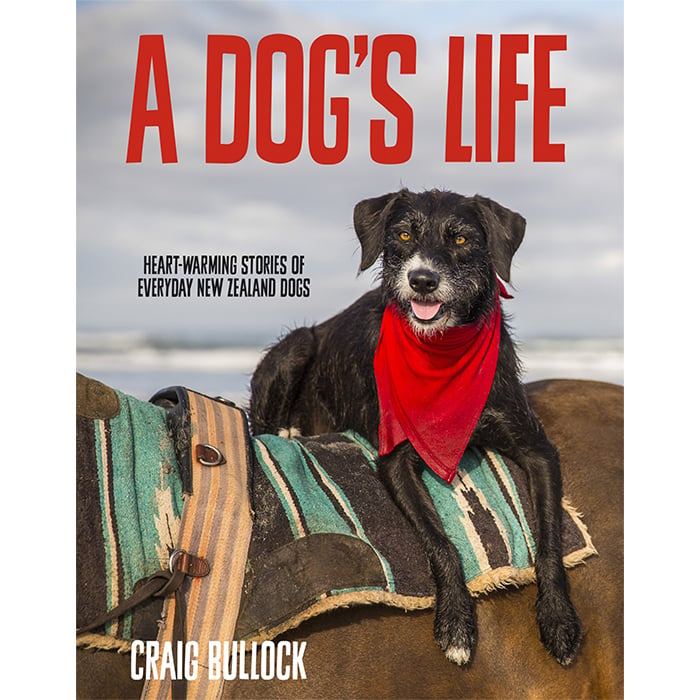 A Dog's Life
$39.99
*NEWS* In June 2017 A Dog's Life won a prestigious Silver Award in the book category at the New Zealand Institute of Professional Photography Epson/IRIS Awards. To celebrate this wonderful achievement, I've managed to secure a limited quantity at a special price. So, while stock lasts, take 50% off the normal price and grab a copy for only $20!
From lap dogs to working dogs, a heart-warming book featuring over 60 adorable Kiwi canines.
Dogs make our lives richer. They keep us company when we need it most, reduce stress in an increasingly stressful world, take us on adventures and help us with the jobs we couldn't possibly do alone. In A Dog's Life, bestselling author and photographer Craig Bullock takes us on a journey from city to country, tracking down a diverse selection of dogs that all call New Zealand home.
Divided into 10 groups — working dogs, lap dogs, adventure dogs, city dogs, country dogs, expedition dogs, culture dogs, companion dogs, farm dogs and champion dogs — A Dog's Life lets us see dogs going about their daily lives, whether it be training for avalanche rescue work, riding in vintage cars, stealing avocados, spotting dolphins, retrieving ducks or whitewater rafting. These are real-life stories of exceptional yet everyday Kiwi canines.